Professional
Plumbing Services
At Liberty Plumbing, our licensed, bonded and insured plumbing contractors. take pride in the outstanding residential and commercial services we provide. Our Northern Virginia customers trust us for our high quality, affordable, 24-hour plumbing services. 
Welcome
Discover Your Local Northern Virginia Plumber
At Liberty Plumbing, we pride ourselves on being the go-to choice for all your plumbing needs.  Since 2008, we've set industry standards in Northern Virginia for quality plumbing services and unmatched customer service.
contact@libertyplumbinginc.com
703-263-0155
Our Experience
Highly Experienced Professional Plumbers
With more than 75 years of combined experience, our team of plumbers in the DC Area consists of highly trained and experienced professionals ready to tackle any plumbing issue you may face.
Comprehensive
Plumbing Solutions
Customer Service
Exceptional Customer Service
We pride ourselves on providing honest solutions and excellence in customer service.
Our 24-hour emergency plumbers in Northern Virginia ensure you get quick, friendly service whenever it is needed.
Comprehensive
Plumbing Solutions
Comprehensive
Plumbing Solutions
Innovative Technology
We Use Advanced Plumbing Technology
Our skilled and efficient technicians use cutting-edge technology to ensure that your work is done in the minimum possible time, with the least amount of inconvenience to you.
Our Services
An Array of Plumbing Services in Northern Virginia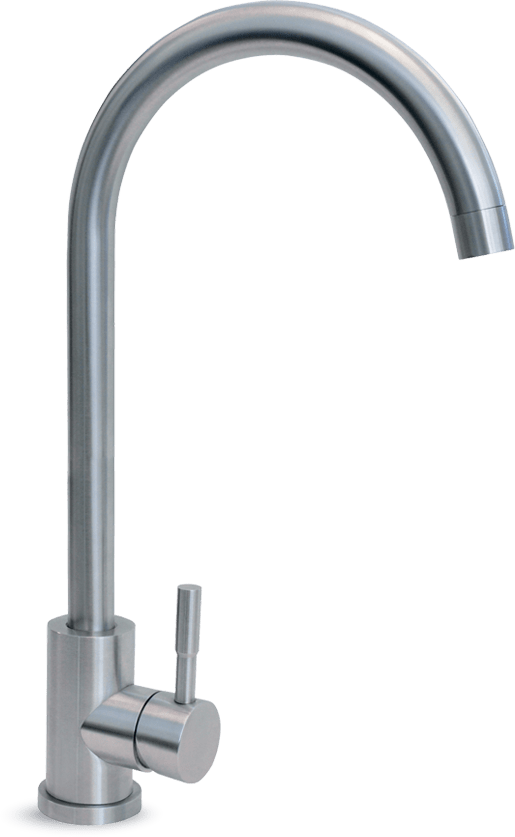 Frequently Asked Questions
Have plumbing questions? Looking for answers from a trusted plumber? We can help!
While we suggest you contact us for all your plumbing issues, it never hurts to have a good sense of what you're dealing with before you call for a repair. These are a few common plumbing issues. Give us a call when you need professional assistance!
If your shower pressure is low when other faucets in the house are running, your household's water supply is insufficient due to an inadequate plumbing system. If the problem persists when all other faucets are off, it's likely due to pipe or patch leaks.
If you have a clogged drain, it's important to think clearly and not do anything that could cause more harm than good. Make sure you're using the most effective tool for your situation, such as a plunger. Call us to fix and clean your drains!
There could be a few reasons why your water bills have started to rise. The first thing to check is if a toilet is leaking. Check the water level in the tank to see if water is overflowing into the overflow pipe. Regular maintenance from the team at Liberty Plumbing will ensure proper operation.
How We Work
It's Easy to Work with Liberty Plumbing!
Evaluate Your Problem
We pride ourselves on understanding the unique plumbing needs.
Provide Excellent Service
We are committed to providing only the highest quality plumbing repairs, and vow to provide exceptional customer service.
Guarantee Our Work
We exceed customer expectations with our high quality, 100% guaranteed work.
"I highly recommend Liberty to anyone with plumbing needs. A few days ago I got a quote from another company that far exceeded what I expected. All i needed was to fix a leaky faucet. And the tech that came out to my home from this other company, immediately said I needed a complete overhaul of my faucet system. Didn't even bother to turn off the water and investigate the issue. He just took one glance at the leaky faucet and that was it. He quoted me for almost $1,100 just for a leaky faucet! No thank you.

I then called Liberty and spoke with one of the owners named Eric. He was very honest and upfront with me. He understood my situation and promised me that they do nothing but honest work. And that is exactly what I received. The technician that came out to my home, Mike A., thoroughly assessed the issue and said that an overhaul of my faucet system was not warranted at all. All it needed was an internal piece to be replaced. And yes, i was quoted far less than the other company. Mike A. did a very quick, clean, and overall excellent job taking care of the issue. From beginning to end this company has been a pleasure to work with. I can't say enough good things about them. Great service from top to bottom!"
Michael P.
- Chantilly, VA
"Excellent service! Called about pipe burst at 5 am during snowstorm- scheduler assured us she would have someone ASAP… called back hour later with a status and had plumber on site 3 hours from call. Polite, courteous and knew his business- fixed issue for reasonable pricing. Will highly recommend and use again if the need arises!"
"Very timely and courteous. We had an underground pipe clog and were unable to resolve the issue ourselves. One phone call and they were out in about an hour (which was their time estimate).
Twenty minutes later we had our clog de-clogged and he even answered a few other questions we had about things we had noticed around the house. He was very knowledgeable and friendly."
Claire R.
- Centreville, VA
"Thankful…I would like to express my appreciation for your visit to my property and helped my tenants to address an incident with generosity. Although I can see no evidence of whom might have done it, I appreciate your kindness to help them out financially regardless. I am really glad I found your company by the van parking next to the Northern VA Table Tennis Club, where I play table tennis quite often. Since the last accident of pipe joint breakage for the water heater, I started to search for a company to help me should it happened. I am glad I called the number, talked to Diane, and then found a good one that helped me out in three occasions.
Your company's service and quality of work have been excellent. Merry Christmas and God bless."
Simon
"Quick, on time, courteous and great work. Major leak that required drywall repair in mother's house. Not only was the plumbing repair fixed for a fair price, the cleanup afterwards left room looking great.
Called again for major drainage/parking lot repair at our church and that big job was handled professionally, fair price."
"House would not be afloat w/o your folks – Mr Chatman and Garry. Please thank everyone. 20+ years.
You folks could have saved RMS Titanic!!"
Pete
"Thank you very much for not charging me for the disposal that didn't need to be installed. Your service was terrific and efficient. As a retired regional manager for FEI, I hope we are providing similar service to you and your mechanics. Speaking of mechanics, I thought Gary was terrific, helpful and friendly. I will certainly call you in the future for all my plumbing needs and pass your name along to neighbors and friends. Thanks again for your thoughtfulness."
John S.
"Courteous & Professional. I'd like to express my sincere gratitude to Bill (BT) and Eric at Liberty Plumbing. We woke up to a bathtub with an inch worth of sewage back-up and a toilet that was not working. I called Liberty at 9am and by 11am I received a call from Bill informing me he was on his way. Upon arrival Bill was courteous, professional and quickly diagnosed the issue as a clog main drainage line. Eric arrived shortly thereafter with the equipment needed and both men worked tirelessly until the Mickey Mouse toy my 4 year old flushed was identified and cleared through the line. Thank you for your hard work and professionalism and I'll be sure to refer friends and family to the folks at Liberty in the future."
Joe M
"Customer-focused Company. My experience with this company has been amazing! While I will say this was not an easy ride, Liberty made sure that I had the best experience despite my frustration. Eric was amazing. He made sure that the on-call tech came out on a late Friday night, and even checked in to make sure I was not worried about them not showing. The tech was very professional, customer focus, and made sure he cleaned up after completing his work. I want to personally thank Eric and Leroy for helping me find a plumbing company that I trust and will recommend anytime!"
Rickeya B
"Fantastic, Reliable, REAL 24 Hour Service! My basement flooded Friday Aug. 11 and your company was recommended to me by Restoration One. Sweet Melissa answered the phone sounding like it was 10 am-cheery and professional-but it was 1:30am! She said Scott could come out when he finished a job but it would be about 2-3am. Scott called at 2:15 am to say he was on his way. He arrived at 3:00am and installed a new sump pump in about 10 minutes! He cleaned up after himself and waited to make sure all the water went down far enough so that he could reinstall the cap. He was finished about 4:30 am and by the next morning 2 inches of water in my entire basement was down to a few puddles here and there! I called 2 other 24 hour service companies and I didn't hear back from them for 48 hours! Scott was here, finished and slept for 2 days before I even got a return call from the competitors! Great job to Melissa and Scott!!! I will definitely recommend Liberty Plumbing to anyone who needs their services!"
Amy Word
Recent Articles
Our Blogs
An overflowing toilet can be every homeowner's worst nightmare. It's a disgusting and can be a challenging situation. Fixing the toilet is only half of the job. You also have to worry about the clean up after!